Mini the dog
On 5/14/09 we adopted a dog from the LA city Animal Shelter. We named her "Mini" (short for Minimus), and she is all of 8 lbs.
On 5/29/09 we had mini groomed- click this link to jump down to photos of the little dog we found under all that fur!
Update: After 4 months being treated for congestive heart failure, Mini passed away on 3/9/2016.
All who knew her will remember her for her sweetness and puppy-like looks.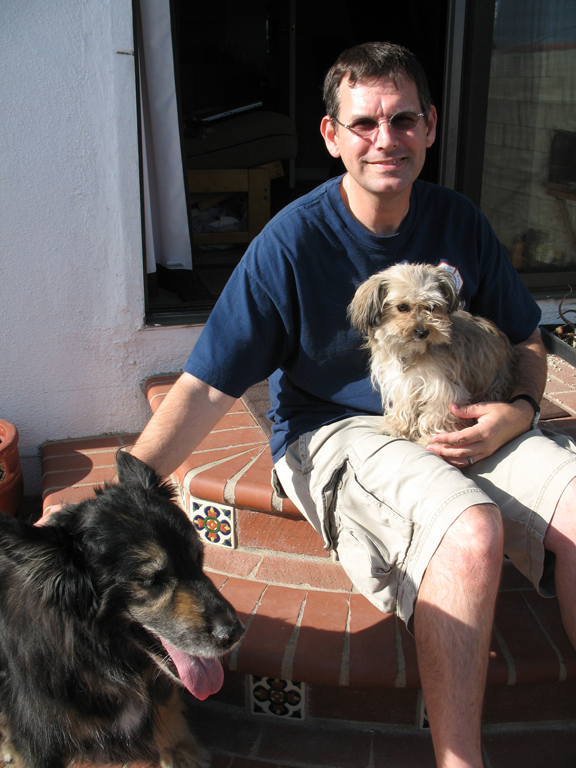 Charlie, Bronco and Mini
As near as we and the shelter can determine, Mini is 2 years old,
and is a mix of at least Yorkshire Terrier, Maltese, and perhaps Lhaso Apso or Shih Tzu
(though probably more Maltese than anything).
We plan to add more photos to this site, especially after we trim her fur down a fair amount in a couple of weeks,
after her stitches are out from her being spayed at the shelter.
Update: Below are pictures of Mini after she was groomed on 5/29/09.
Mini and her red Kong chew toy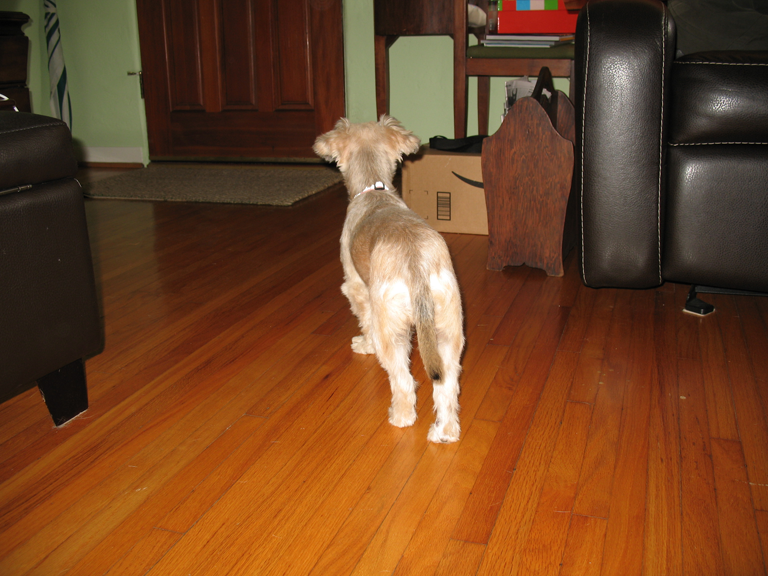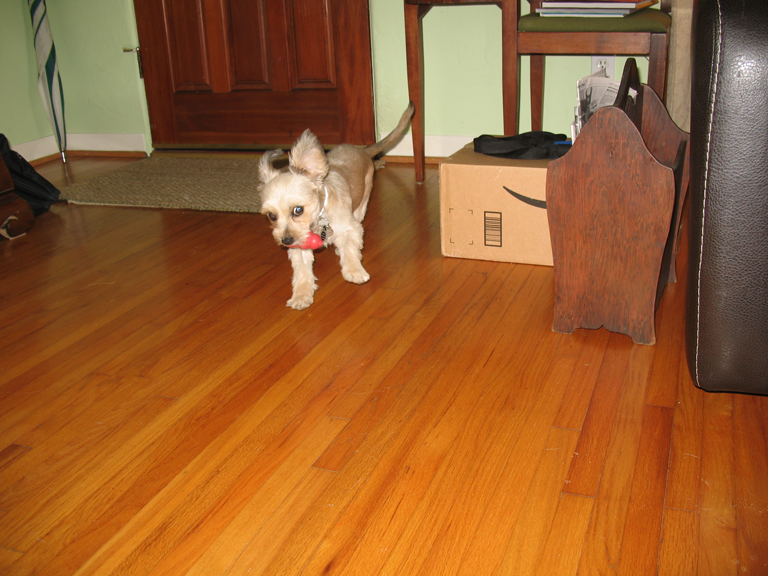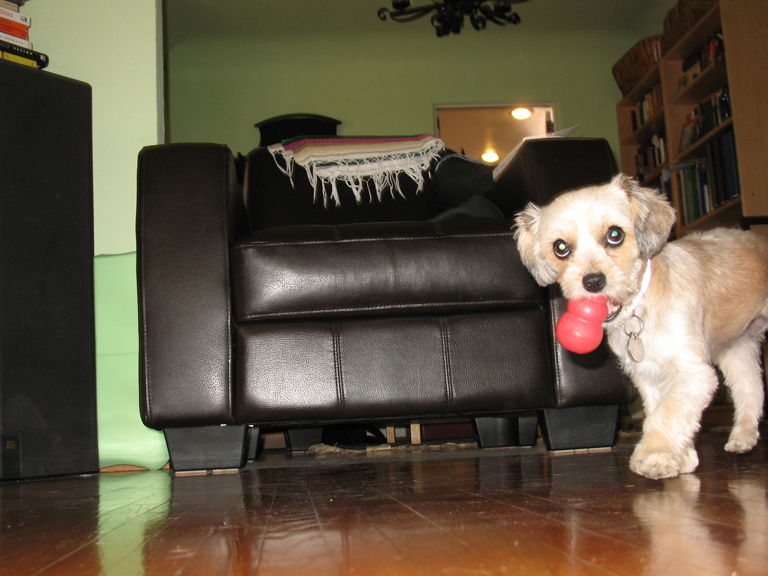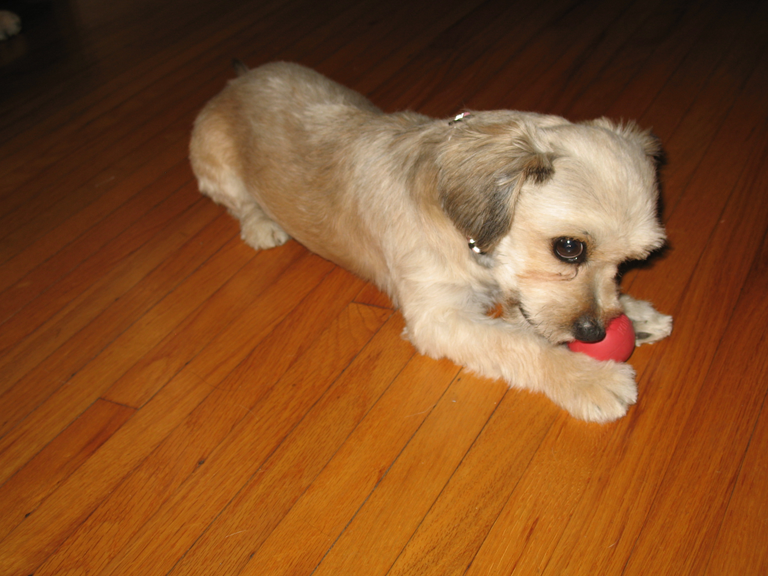 (updated 3/10/2016)
Click here to return to corchard.net